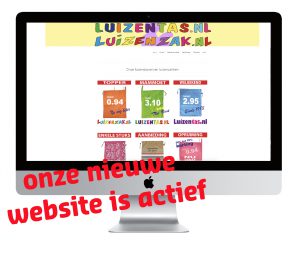 Met heel veel enthousiasme hebben wij de oude website omgetoverd in een nieuw jasje. Uiteraard ipad en mobile-proof.
Wilt u alles weten over luizentassen of luizenzakken dan bent u hier aan het juiste adres.
Heeft u vragen over onze artikelen of wilt u ook zo'n opvallende luizentas of luizenzak dan kunt u de bestelling doormail naar: rene@luizentas.nl
Uiteraard staan wij open voor suggesties.